Consulting/Speaking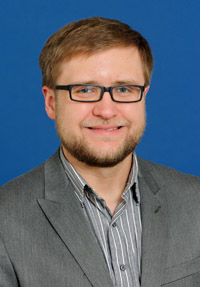 Speaking
Speaking to people about the science behind technology in learning and measurement is my passion! I've given talks to human resources personnel, to consulting firms, to the National Research Council, to university clubs, and so on. I even gave a talk to a LEGO League group once, which was a ton of fun.
If you're looking for a speaker on web-based training, social media, games/gamification, virtual reality, or the psychological aspects of technology, contact me! My standard speaking fee when travel is involved is generally $2000 plus expenses for standard topics; custom talks can be a bit higher, and non-profit groups and institutions can qualify for a discounted rate. Virtual talks are generally much lower.
I am also happy to talk with the press about any of these issues.
Some of my standard topics are below and can generally be targeted to either workplace or university contexts:
Serious Games and Gamification for Serious Learning
The Potential of Oculus Rift to Transform Learning
Using Games to Measure Human Capabilities
New Tools for Social Science Researchers: Data Extracted or Requested from the Internet
Social Media in Employee Recruitment and Selection: Best Practices and Legal Risks
Web-based Instruction: Making Meaningful Comparisons with In-Person Instruction
Data Collection from Online Marketplaces: The Risks and Rewards of Mechanical Turk
How Employees Lie to Organizations Using the Internet
The One Week Research Study: Using Technology to Conduct Research at a Breakneck Pace
In addition to speaking, I also provided hands-on experiential-learning based workshops on a variety of topics, intended for social scientist audiences without much existing technological fluency:
Building Custom Applications for Data Collection
Web Programming for Labs (e.g., website creation)
Customizing Survey Research with Programming (e.g., using JavaScript to get custom functionality in Qualtrics)
Device Programming (e.g., creating/adapting electronic devices and accessing them digitally, such as heart rate monitors)
Using Mechanical Turk for Research
Navigating and Building 3D Virtual Environments
Using Web Scraping Tools to Extract Data from the Internet
Consulting
Most consultants that I've seen are hesitant to explain precisely what they do and what value is added by their services, throwing solutions, leverages, paradigms, synergies, and other buzzwords at you. My approach is a little different. For a list of my academic qualifications, see my professional home page.
What TNTLab and I can do for you:
Implement new technologies in your organization in the most efficient and scientifically-supported way possible, including:

New training programs on technologies that your employees need to learn
Real-time employee performance management systems
Online tests for hiring/selection/promotion (often called unproctored internet-based testing [UIT])
Support systems for virtual teams and teleworkers
Online mentoring systems
Web-based assessment centers and techniques

Develop and implement technology-based training programs rooted in scientifically backed techniques, including:

Web-based training (both content management and the content itself)
Gamification and serious games
Internal social network site deployments
Virtual and augmented reality (e.g., Oculus Rift)

General research-based HR and OB services, including:

Selection/hiring system design with an eye toward compliance with Title VII
Performance appraisal/management systems
Individual assessment for a variety of purposes
Why you'd want to partner with us:
Because we're an academic research laboratory, we're not interested in selling you the most expensive product we can find – we want to help you find what will work best in your organization.
We'll always critically evaluate whether our recommendations actually worked.  If they didn't, we've got more work to do.
If you have a project where we can answer new interesting questions, we may be able to help you for FREE!
You can have a team of expert Ph.D. candidates advised by Dr. Landers working to solve your problem.  No one is more motivated!
In this world of Skype and e-mail, geographic boundaries are not of concern.  Wherever you are in the world, we can help. But if you're interested in in-person consulting, we are physically located in Norfolk, VA, USA, which puts us in within a short hop of Baltimore, Philadelphia, Raleigh-Durham, Richmond, Roanoke, Washington DC, and Winston-Salem.
If you're interested in any of these opportunities, e-mail me with your project details at rnlanders@odu.edu.